Join us at during our weekly Celebration Service- Sunday's @10:30 am.
Our leaders and volunteers provide a safe fun-filled environment for your child to grow in understanding of basic biblical teaching. Our vision is to teach the gospel in a relevant way that children will enjoy and understand through a variety of song and dance, skits, Bible readings, and other presentations.
Our classes are set up as follows:
COTZ Kidz: for ages 7-12 (3rd grade- 8th grade).
COTS Sprouts: ages 3-6 (Pre-K to 2nd grade)
COTS Babies : ages 0-2 (Toddlers to age 3).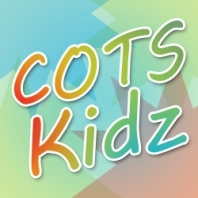 Address
6901 TPC Drive Suite 450
Orlando, Florida 32822